Baby monitor app? It's easy!
You don't have to buy any additional devices or cameras - just use your old / spare phone, install the Simple Nanny application on it and place it near the sleeping child.
Use your phone and old / spare phone - the latter will act as a camera
Connect one phone to the charger and place it close to where your baby is sleeping
You will be able to see and hear your baby on your phone, and you will also be notified when your baby wakes up
Features
Baby wake up notifications
Audio & visual notification
Monitoring in WiFi, LTE, 3G, etc.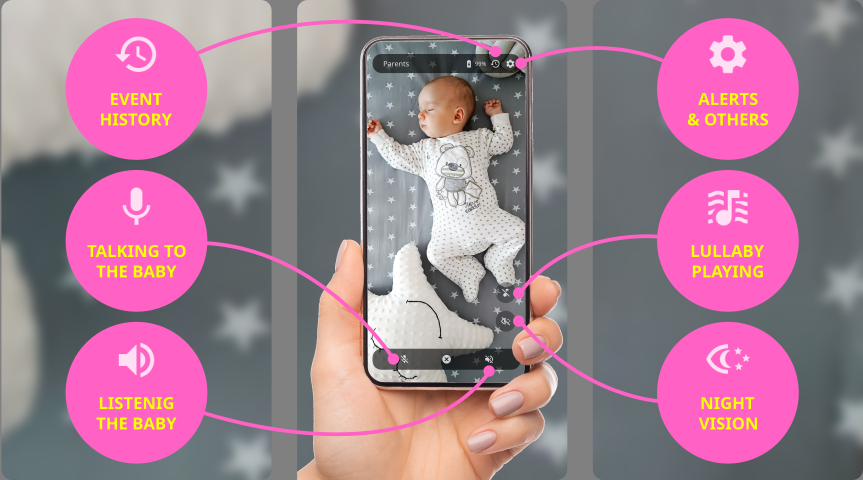 Simple Nanny is your baby monitor app
Simple Nanny will notify you immediately if your baby wakes up
With your phone you can remotely:
Lull your baby again with your voice
See your baby at any time
Hear your baby's voice
Monitor that everything is ok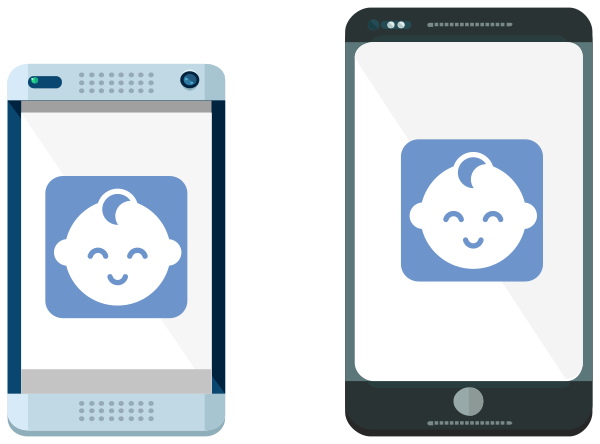 Use cases
Simple Nanny will help you to watch over your sleeping baby in cases such as:
When you went out to your neighbor for a moment
When you party with your friends in another room
When you have to work while your baby is sleeping
And in many other cases